Hello everyone, hope you are having a lovely Sunday!
It's wet and dark here in Wales today, although we're expecting some snow in the next few hours, the first for the Winter season! It's already snowing around 20 miles away from me, creeping closer, but still raining right now. I don't mind a little snow as long as it doesn't last too long. It's all the ice I can't take! Although, once that's done, I'm ready for Spring now please. Take note Mother Nature.
So, I'm half way through my third week on the Slimming World plan. Going back to class for my initial weigh in sucked. So bad. I weighed my heaviest, despite being two dress sizes smaller than I was when I started the plan last time. It's just gone on in different places. I find my face rounder than before, but I'm hoping that'll disappear in the next few weeks, as it's normally one of the first things to go.
The plan is going well, I lost 6.5lbs in my first week, then 2lbs in my second week, making my total loss 8.5lbs. I'm on track this week, so I should make a steady loss this week too. I'm pleased with my progress, although some days I am finding it hard. Work is easier, I work with four girls and all of us are on healthy eating kicks, albeit all very different plans, but it certainly helps! My best friend Laura, is excellent too, she always makes Slimming World friendly meals when I go round, bless her! I shall keep on and update you further on my week three result!
I'm on a mission though to find interesting things to eat. I'll admit to not being an adventurous eater but I love fruit (except pears, bleurgh) so I'm scouring the shops for different fruits. Owing to my small town and the time of year, it's not easy. But I've got hold of Tiny Tangerines, Pomello, Lychees and Kumquats, so we're getting there! I wish I lived nearer a city so I could go to a proper grocer with all sorts.
Unfortunately though, I have yet to properly attempt my exercise Wii games. I just cannot work up the motivation. Think it's the cold weather. I'm not giving myself too much gyp about it though, seeing as I am eating so well. I will attempt it soon though!
This week, I have been ambling round the magazine aisles of Tesco and WHSmith's searching for new reads. I usually don't bother with magazines, being familiar with how the internet works mean being up to date with gossip, beauty, fashion and hair trends long before the magazines even get round to printing them! However, two magazines have caught my eye. The first is Beautiful magazine, a glossy mag that's aimed at plus size ladies. It was the gorgeous shot of model Fluvia Lacerda rocking her LBD in a size 18. Googling has told me its a new publication, I've got the second issue and it's a quarterly magazine. It's sold exclusively at Tesco and Evans. It features everything from fashion, beauty, food and travel and it's not all solely about plus size. It's a good read, although my one complaint would be the £3 price tag for what is a very thin read. (Despite being for us fat girls! :) ) But it certainly sits well with Vogue et al. They have a
website
too.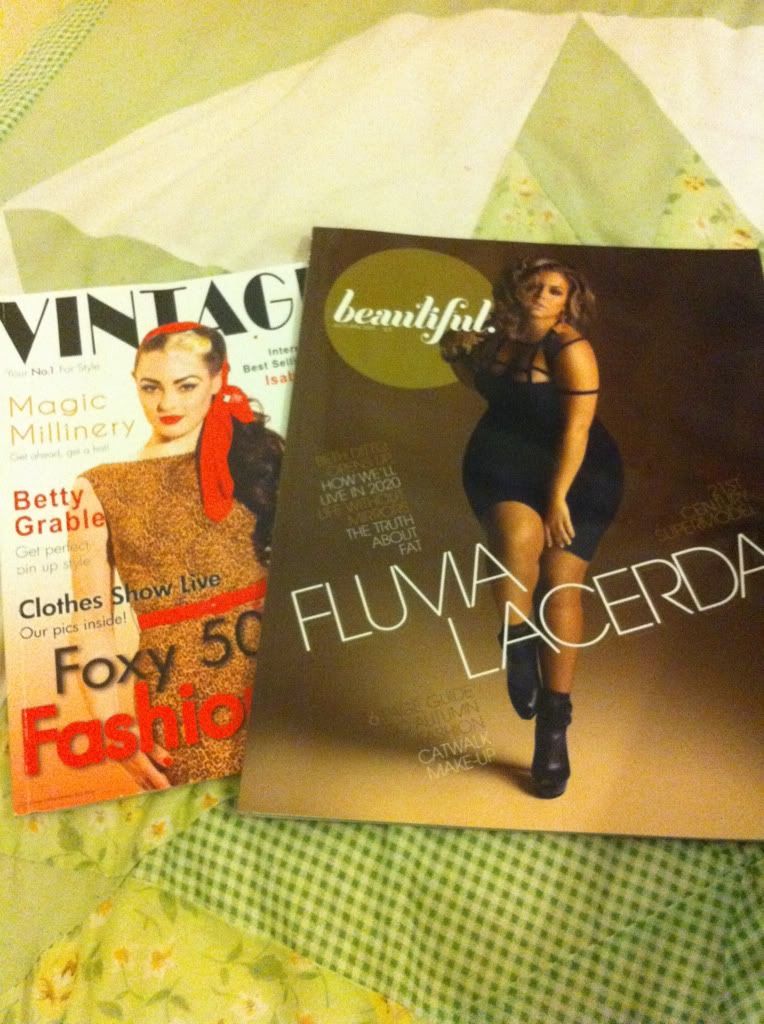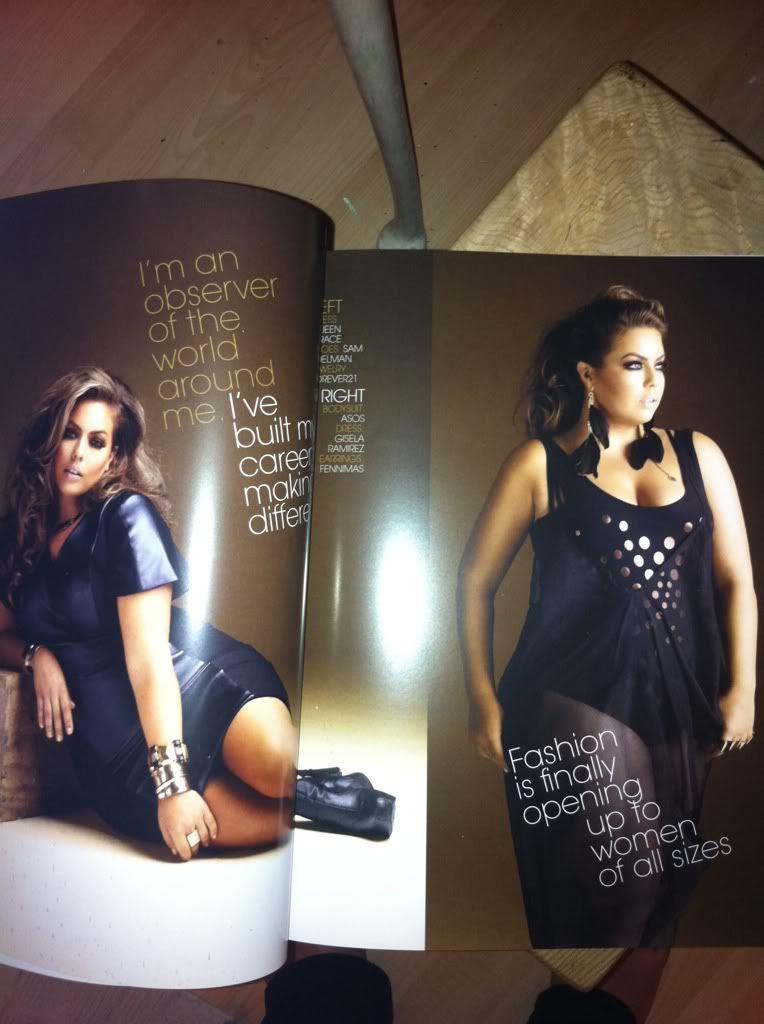 The second magazine is a little ditty called Vintage Life that I sourced in WHSmith. It's another thin read, that according to the
website
is now to be available monthly, but it is pricey at £3.70. It features all things vintage, from hair, fashion, lifestyle, events etc. It's quite a lovely read that I will pick up again.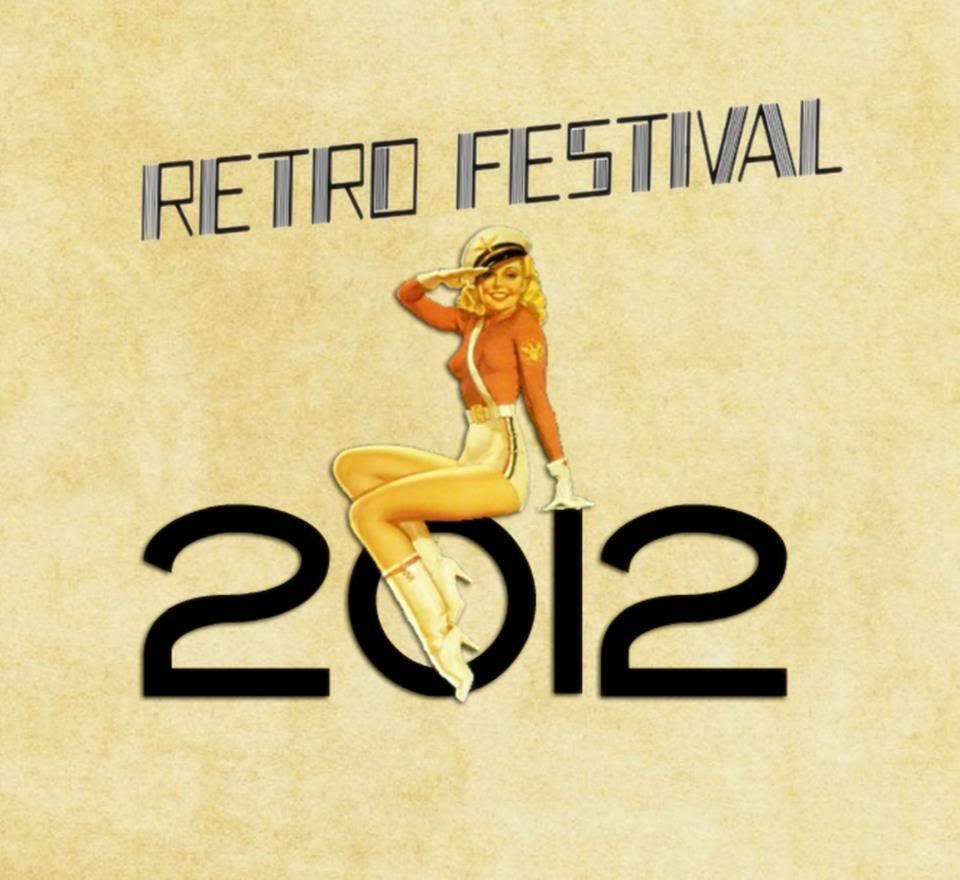 Source: Retro Festival Facebook page
I love all things vintage. LOVE IT. A few days I heard of a festival dedicated to all things retro called, obviously,
Retro Festiva
l
. I don't go for the whole dressing up sort of thingy but it's because getting plus size vintage is like finding a pot of gold at the end of the rainbow. So, I think I've got my friends Laura and Jess roped in for a little jaunt. Tickets for the whole weekend are only £50 which is pretty good. It offers loads of music and live bands, a huge market selling clothing and home goods, a vintage motor show plus a proper hair and beauty parlor! It even will have a tattooist if that strikes your fancy! I'm really looking forward to it, I'm even hoping to have slimmed down some to get the style of dress I want to treat myself to for it!!
I think I've rambled on sufficiently enough now! I'm finishing up my favourite lipstick post at the moment, plus I'm contemplating a food diary. I'm also obssessed with curling my hair right now, so I've accumilated various different ways of achieving curls, so I'm going to do some blog posts about it this week I think.
Have a good one guys!